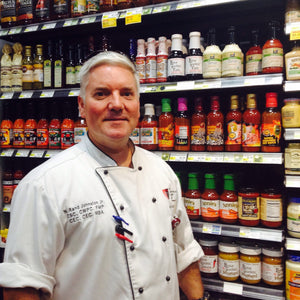 Chef Norfleet Rand Johnston Jr.
At NRJSPICE FOOD, our goal is to bring you a sampling of the very best in gourmet foods. We provide wholesome food you can't always find at the grocery store. We take pride in using products and goods made in the USA as a rule. We've tasted everything we sell and stand by each and every product 100%. We hope you enjoy them as much as we do!
To keep things as fresh as possible and priced reasonably we outsource our production to a local co-packers: all hot sauces and BBQ sauces,smokey rub, bounty blend all purpose spice, habanero peanuts, candied walnuts, garlic dills, Bread & Butter pickles and Cajun snack mix. Let me also mention we make all of the spice blends from scratch. Thats right, all of our spice blends are made in small batches to ensure freshness and quality.
Contact Us